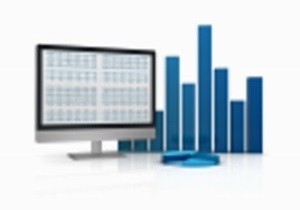 I did an Internet search for "is Microsoft Access dead?" and found lots of conflicting information on this topic. This seems to be a hot topic in the database world with all kinds of people chiming in, some of whom by the comments they've made, don't know much about Access or relational databases. I read in my search that Access is useless, a "toy", Excel can do anything Access can do, stuff like that.
Since I'm an Access database developer, I guess you could say I have a bias. However, let's look at the facts.
Office 2016 is scheduled to come out later this year or early next and in it is Access 2016. So, Microsoft doesn't think Access is dead. I've coauthored Access 2007, 2010, and 2013 for Dummies and am now working on the Access 2016 Dummies book. The publisher, Wiley, clearly doesn't think it's dead. Finally, I teach two Intermediate Access courses online for Ed2Go.com – one for Access 2010 and the other for Access 2013. Ed2Go recently approached me about an Intermediate Access 2016 course. I've taught thousands of students in these courses who range from the self-employed to employees of large corporations – using Access to manage their entire business data (self-employed or small businesses) or for specific projects (large corporation). The vast majority are happy with the results.
I think these companies do plenty of research and know their audiences well. So my question becomes, if Access is no longer a viable tool, why are Microsoft, Wiley, and Ed2Go investing valuable resources in it? Now I'm not saying that Access is the right tool for every situation. Access is clearly not the choice for e-commerce or managing data for a large enterprise.
However, if you own a small business that needs to get organized, work in a lab that tracks lots of data, own a startup manufacturing business and can't afford software specifically designed for your industry, manage the maintenance department of a large school, or own a construction company with very specific data management needs, Access is a great tool for you.
Here are a few reasons why:
Cheap – An Office 365 subscription including Access costs as little as $9.99/month or $99/year per user. You'll get the latest versions and patches at no extra charge. Or spend $100 per user for the desktop version of Access.
Mature – Access has been around for 20+ years. It's reliable and you know it's going to be around for years to come.
Scalable – When the time comes, an Access database can be up-sized to a more powerful database engine such as Microsoft SQL Server for a relatively modest investment.
Integrated – Access is easy to connect to other common small business software applications such as SharePoint, QuickBooks, and Excel.
Customizable – You can build what you need rather than trying to make an off the shelf product work for you. Industry off the shelf software is often not customizable or costs tens of thousands of dollars to customize. Furthermore, you're stuck with the vendor to customize the software. There are many Access developers out there or you can customize it yourself.
In my next few posts, I'll write about some actual case studies of clients that started and grew their business with an Access database. Some are still using that database, others upsized the backend to SQL Server to allow for more users, while others outgrew their Access database and have purchased more expensive industry standard software to manage their data.
©Ken Cook
Cook Software Solutions, LLC
https://kcookpcbiz.com/wp/get-a-quote
http://www.linkedin.com/in/kencookcssllc